Devils vs Heels
The Only Head-to-Head Escape Room!
Devils-vs-Heels is now reopened with new safety measures.  It's currently running weekends only and via special request!
The first Head-to-Head escape room where you're actually in the same room as your opponents!
Take on your rivals, and see if you can make the final shot before time runs out – or before your opponent scores!
You'll be split into two teams – the Devils and the Heels.  You'll go into your respective locker rooms.  There you'll find a collection of clues and puzzles that will help you make it onto the court.  Once on the court, you'll meet your competition.  Each of you will have to solve your own puzzles.  Then find the code to unlock the basketball in middle of our 32′ basketball court with regulation goals, and score a bucket in your opponent's basket before time runs out.  Get there first, and it will be time for your "One Shining Moment!"
Devils vs Heels is like nothing you've done before!  Nowhere else will you find an escape room that allows you to truly compete against another team and do it while paying homage to the greatest rivalry in all of sports.  This is a great game for beginners, basketball fans, and anyone who wants to try a different kind of escape experience.
Man-to-man D and mid-range jumpers come in handy!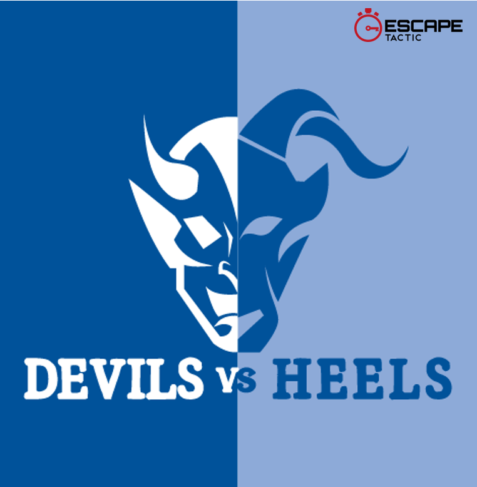 We took our niece and nephews for their first taste of an escape room experience, ages 9 to 16. What hilarious fun! We played the King Tut room, considered the easiest one, and had so much fun watching the kids work through each clue. Thanks to the patient staff at Escape Tactic for stepping in when needed to keep the kiddies from getting too discouraged. After this I'm sure hubby and I maintain the title of most fun aunt and uncle!

Viyae Nugent


December 26, 2019

This establishment is well equipped with many theatrical and mesmerizing affects. The staff is also super nice. If you want sarcasm, stories, and a good laugh request Clay Bryant as your game master. He made our experience unforgettable the first time. Every time since my group has requested him if he was available.

Gerlea Patton


June 10, 2019

This was my first time trying an escape room and I had a great time. The room was difficult and we weren't able to escape, but now that we know how it "works" I am excited to go back and try another room. Alex was such an awesome game master - have us great clues to help us along and made the experience so much fun!

Dawn Holland


May 5, 2019

This is one of the BEST escape rooms I've ever been to. Clay "like the dirt" was an amazing host, super helpful, and had gave us amazing customer service. The staff was very professional the entire time, interactive and friendly. The space it's self is very clean the rooms have nice themes. I did the seal team one and it was hard with only 2 people but was fun and kept us entertained and engaged. Will def come here and recommend to anyone looking to have a nice date night or fun night with friends.

Tatiana Gema


May 5, 2019

Had a work team bonding event and our group was in the Amazon room. The room itself was so well done providing you with a great experience. The puzzles were also very creative and had our group working together as a team to get through the room. Would love to come back with friends as well and try another room.

Sheena Patel


July 31, 2018

We had a fantastic time doing the Amazon room as a family together. I've never been to an escape room that was so spacious and with so many connected puzzles/pieces! The staff all seemed great, and Brooke was very helpful anytime we needed a hint. Our kids are already asking when we can go back and do another one!

Brittany Watson


May 16, 2019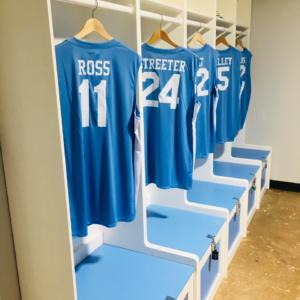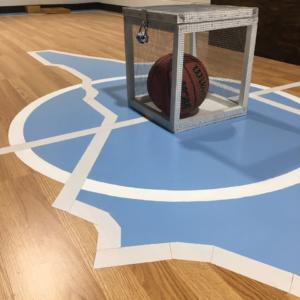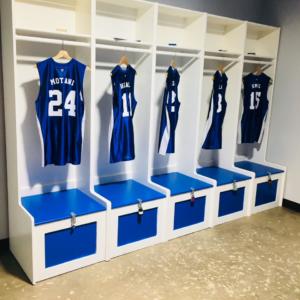 PLAY THIS ROOM IF…
You're a fan of basketball & awesome games!
You love true competition
You want a room with more traditional puzzles
OUR TIPS
Don't wear high heels.
Plays great even with only 4 people
Work on your jumper!
THE BEST PART
It's truly Head-to-Head.  You'll be on the basketball court playing against your rivals!
Difficulty Rating:
4.0 out of 5.0
Best Time:
30:10 (0 hints)
Price:
$26 (plus tax) per person