Team Building.  Group Outings.  Private Events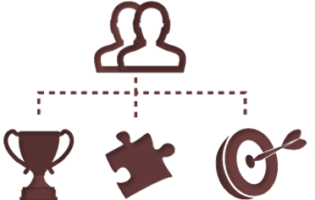 Escape-the-room games are a great way for you and your co-workers to get together, have fun, and test your communication and teamwork skills in a new and exciting way.  Escape Tactic can host corporate events both large and small, and we're happy to accommodate groups up to 60 participants at a time.
Try a team outing like you've never tried before, and see what you'll be talking about for weeks to come.  Challenge other groups or take on other corporate teams to see who can become an Escape Master.
When you're done, take advantage of any of the local breweries a 2-minute walk away to debrief, hold a meeting, conduct a planning session, or just relax.
Download the informational packet below for more information about escape room team building with Escape Tactic include pricing, booking options, amenities, and more.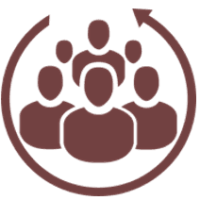 Maybe you're just looking to get friends and family together for a fun hour or want an exhilarating birthday party. Escape Tactic makes it easy and can set you up with private escape games for your entire group. Volume discounts start at 20 players, and you can make reservations before they're available online by calling our team ahead of time to get the escape rooms of your choice.
There are multiple booking options are available, and when you book the entire room through your private event, you can ensure that only players from your group are in the room with you. Plus we can customize your start times or make the rooms available to guests under 12 years old through private games. Download our group events details.   Find the escape rooms that are right for you, and see how you can book your outing. Then come join us for a thrilling hour to see if your group has what it takes to become Escape Masters!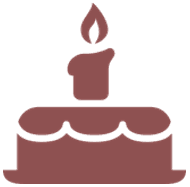 Looking for a great way to spend your birthday?  Escape Tactic is an exciting way to gather friends, celebrate loved ones, and spend an engaging hour together.  Our escape rooms are designed for adults and kids 12+, but we can slightly modify our games for your private group to accommodate guests of most ages.
You can reserve multiple rooms, book after-hours games, and create a space just for you and your group.
Our games can book up well in advance so call us at 704.749.0773, or email us at [email protected] to reserve your date and book your private birthday event with us!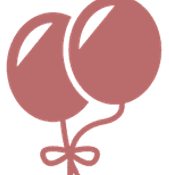 PERSONALIZED PRIVATE EVENTS
Want to create a truly memorable experience you'll never forget?  Escape Tactic can help make it happen.  We can work with you to help personalize our games for important events like proposals, pregnancy announcements, gender reveals, and anything else important in your life.
Give us a call or drop us a line at [email protected].  Then together we can customize the experience you're looking for to make your private event one to remember!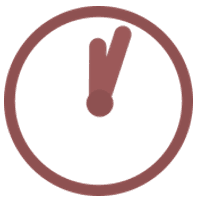 Want to play but don't see the times available on our website?  Give us a call at 704.749.0773 or email us at [email protected].  We're happy to open early or stay late to host larger private group.  All subject to availability of course, but we strive to make it work for you.
TEAM BUILDING AT ESCAPE TACTIC
We got introduced to escape rooms through a team building event, and we were hooked from then on.  So we know how fun escape rooms can be for you and your team.  We've designed our games specifically for large groups and team outings.  With 6 games holding up to 10 players per game, we can handle your large group any day of the week.  You can reserve private games for your group, get discounts, book parties, and even set up regular recurring visits for other groups within your organization with bigger discounts.
We want to make your team building event a memorable one so if there are things we can do to help please don't hesitate to let us know how we can make your event even better.  Charlotte has so many great venues for team outings.  We hope you'll count us as one of them and choose Escape Tactic for your next team building event.
Charlotte Team Building
Escape Tactic's escape rooms top the list of best team building activities in Charlotte
Escape Tactic escape rooms
K1 Speed
Top Golf
Charlotte Curling
USNWC low ropes course
Chef Alyssa's Kitchen