Big Bang
Unique Challenges for Everyone!
There's no need to be a fan of the show or to have seen an episode to love this challenge! Walking in you'll feel like you're on the set of America's #1 TV show.  Immediately you'll see the iconic couch and be a part of "Fun with Flags."  You'll play games within the game, read comics, and avoid sitting in Sheldon's spot of course!
True fans of the show will find all kinds of secret nods to the inner secrets of show, but you'll find so much more that you didn't know was in the show too!  But there's a problem….the girls hid the guys costumes to Comic-Con, and now they risk missing the VIP party if they can't find them and get out the door in under an hour.  They need your help!
"Big Bang" was designed to be a fun, exciting game for players of all ages and experience levels.  And there's absolutely no show "knowledge" required to escape!  Everyone can feel like a genius in this game!  It's a very hands-on game surprises throughout and a handful of puzzles you'll never see in another escape room!  Come see if you have what it takes to get to Comic-Con on time!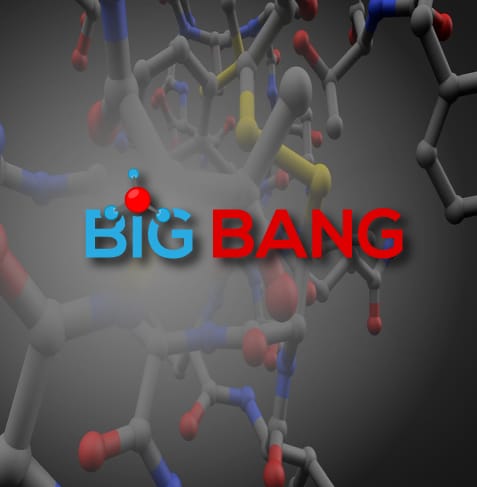 The most fun I've had was here! We came with my parents and we all just had so much fun. We did King tuc. If you haven't done an escape room you must try one! It'll be the most fun you've ever had. We will be back to try another room soon.

Marissa McMasters


11/06/2018

My fiance and I did King Tut's tomb. This was our first experience ever with an escape room. Thanks to Megan(staff member), the other staff and people we played with, our experience was amazing. It was something different and fun. The location was a plus because the night continued after we did the room. There were many places to chose from to socialize and drink. I would recommend this place to anyone. We will be returning to experience the other rooms!

Kelly Conway


12/31/2018

We love escape rooms and were in town visiting my cousins. We decided to go out and try some around the area. We had a blast with the escape rooms, yes we did two! We started with SEAL and enjoyed it so much we came back to do the MINER room the next day. The facility is amazing. We all plan to continue to go back to complete the rest of the rooms.

Alyson Macdonald


5/14/2019

First time to an escape room and I have to say that it was an absolute awesome experience. The facility is clean and has an great atmosphere. My team successfully completed the mine trap room, I love the back story that came along with the room, I felt like a little kid again on a real live treasure hunt!!!! Tyler at the front desk was a lot of fun he even took time out of his day after to show us around the facility he was a true pleasure. We left planning to go back, if only we could agree on which room to try next!!!

Cheyenne Williams


7/12/2018

This is one of the BEST escape rooms I've ever been to. Clay "like the dirt" was an amazing host, super helpful, and had gave us amazing customer service. The staff was very professional the entire time, interactive and friendly. The space it's self is very clean the rooms have nice themes. I did the seal team one and it was hard with only 2 people but was fun and kept us entertained and engaged. Will def come here and recommend to anyone looking to have a nice date night or fun night with friends.

Tatiana Gema


5/05/2019

My family and I have done several escape rooms and this one by far was the most fun. We did the King Tut room and it was a blast. We liked that there were several rooms involved. We have been to ones where you are in one room the whole time, this one was segmented into 4 different rooms. The staff was great, if everyone in the room is in agreement to get a hint then the staff will help if you get stuck. We will be back.

Dori Roberts


1/05/2020

This was my first time trying an escape room and I had a great time. The room was difficult and we weren't able to escape, but now that we know how it "works" I am excited to go back and try another room. Alex was such an awesome game master - have us great clues to help us along and made the experience so much fun!

Dawn Holland


5/05/2019

Went for a retreat with my non profit at the end of June and thoroughly enjoyed it. The gentleman who lead us through the activity was amazing! Very detailed yet brief at the same time with an energetic spirit. Also as we were leaving the young woman who was also working mentioned that she liked and appreciated my "teach for ✊🏽the culture" T-shirt. That meant a great deal to me! Thank you for acknowledging the work that is critical in uplifting boys of color.

Keenen Maull


7/15/2018

I see why this place had 5 stars. I have done between 15 and 20 escape rooms in about 5 or 6 different States and this place is hands down my favorite. We did Amazon survival and then had so much fun my group and the group we partnered with all decided to do a second room (seal team).The games are super professional, very well made, and adequately challenging and creative. Whenever I'm in Charlotte again I'm definitely coming back!

L LaSane


7/04/2019

Brought an old friend for a new experience! We were going to go bowling, but this turned out to be way better. Our Queen Bree helped us through the Mines. I will definitely be coming back, great atmosphere and staff! Worth every penny. Thanks guys!

Michie


5/31/2019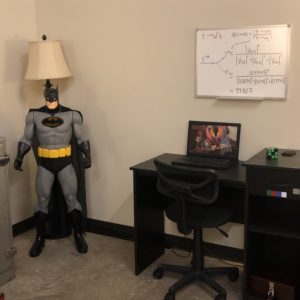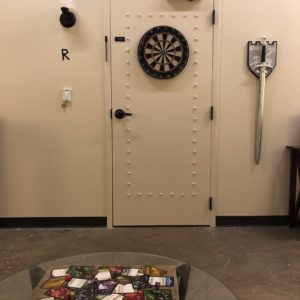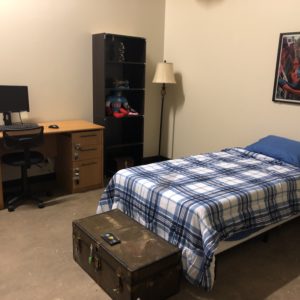 PLAY THIS ROOM IF…
You love the show
You enjoy fun surprises
You want a game with brighter lighting
OUR TIPS
Don't overthink it.
Divide & Conquer.  There are a lot of puzzles!
Let your inner nerd out!
THE BEST PART
Lots of puzzles related to the show, a few you didn't know were and all solved on a familiar set!
Difficulty Rating:
4.0 out of 5.0
Best Time:
43:17 (2 hints)
Price:
$26 (plus tax) per person