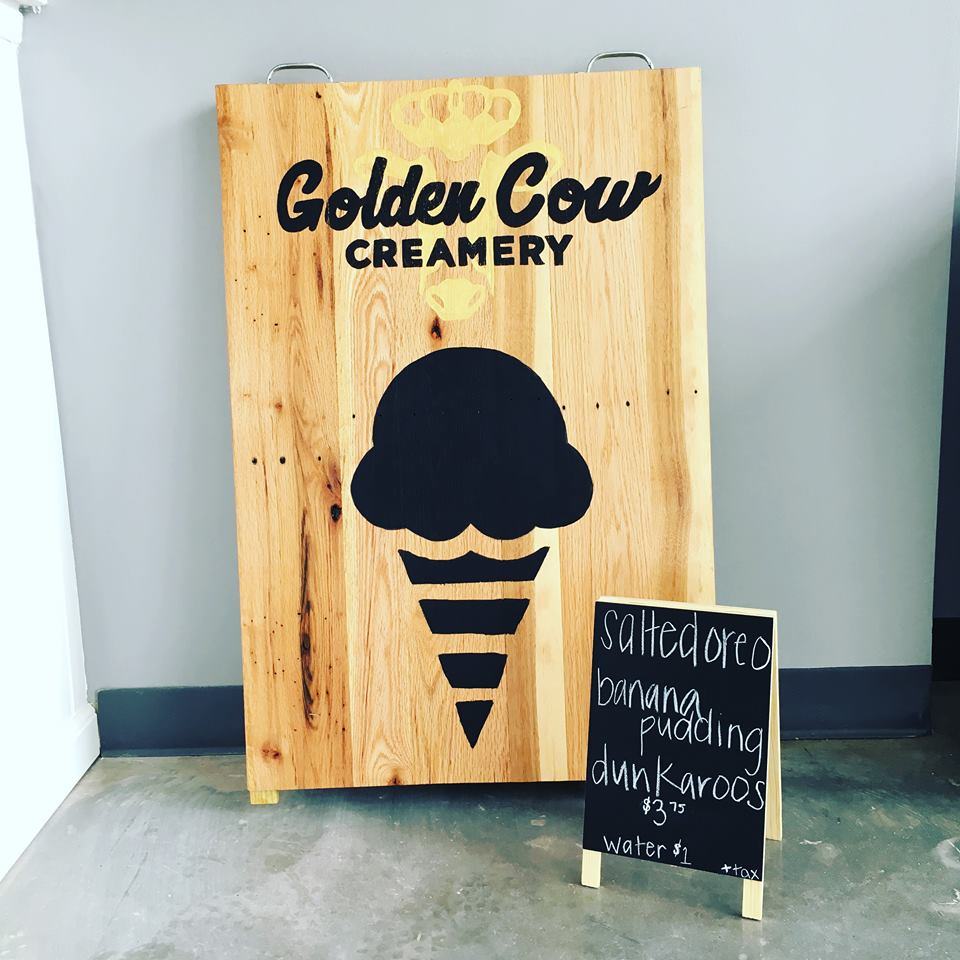 Welcome Golden Cow Creamery!
We're so excited that our friends Alex and Liz Hannah successfully opened the best ice cream shop in Charlotte today – Golden Cow Creamery!  We're huge lovers of ice cream, and the stuff from Golden Cow is truly amazing.  The mint chocolate chip is like one we've never tasted, and we can't wait for Salted Oreo!  We've been lucky to be taste-testers and proud to be Kickstarter supporters.  The flavors  are so creative, the quality is unmatched, and the craftsmanship is something to be proud of.
We're excited by what Golden Cow Creamery brings to Charlotte and South End, and we can't wait to join them in a few months.  You better believe there will be some fun was to combine Golden Cow Creamery and Escape Tactic!
Great job Alex and Liz, and good luck!