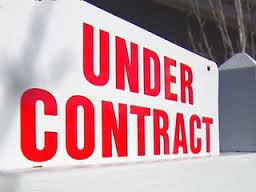 We're Under Contract!
It's been a long road, and we're far from done.  But we're excited to say that we're under contract on a building for Escape Tactic!
We looked for a long time to find a place to rent for our games.  We evaluated over 30 different locations, drew rough plans for half a dozen, and began negotiations with more than a couple of prospective landlords.  All clearly fell through for one reason or another…..and we couldn't be happier about it.  We're thrilled with the prospects of our new location, and we're sure you will be too.
We're not sharing the location just yet.  We will at the right time, but call it karma or superstition.  Too many things have gone wrong in this process, and we know more will.  But we don't want to jinx anything.  So if you want to be the first to know when we announce our location, sign up to be a beta tester or keep checking back here.
Due diligence will end in in April, and we're slated to close in early May.  So if things go as planned, we'll have an announcement around then….plus a load of great pictures to show you what we're starting with!