Vote for Your Favorite T-Shirt!
Thanks for Voting!  See the results below.
---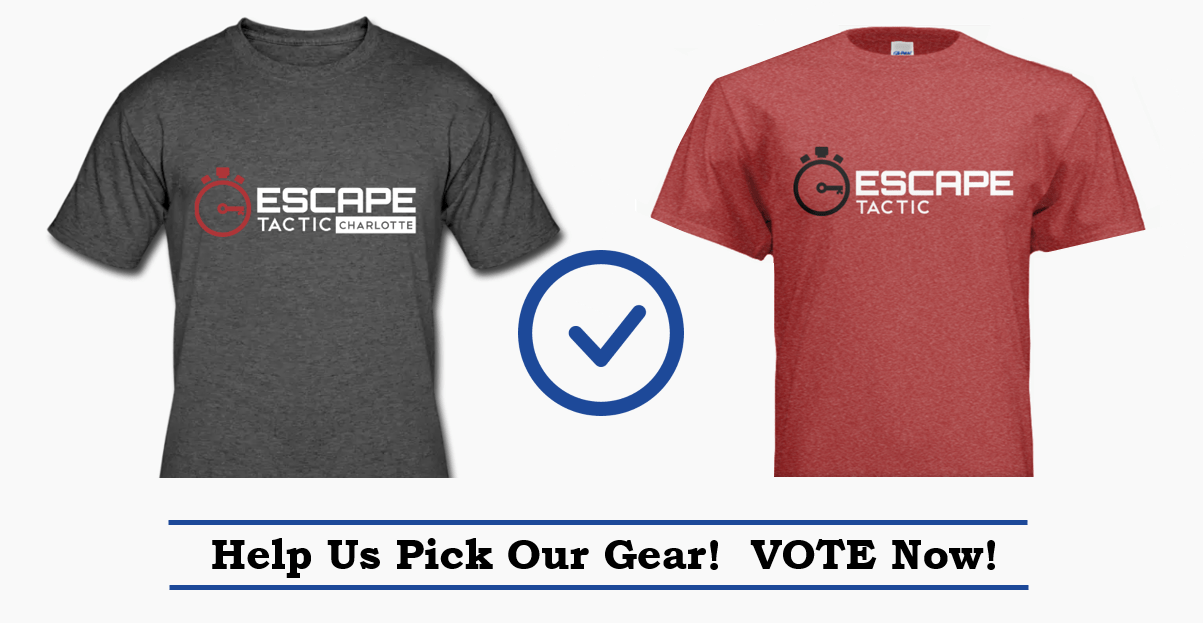 Thanks to all of you who voted and helped us pick our t-shirts.  We've decided to make BOTH grey and red shirts, and we're going to include the "Charlotte" bar on each one of them.
We're excited to have new gear for our employees and our guests, and we're incredibly grateful to all of you whom voted and helped us make this choice.
THANKS!!
---
5 Minutes Free Offer – For those of you whom signed up for our 5 Minute Free offer as part of our T-Shirt survey, we had your name on a list.  Please remind us of your 5 Minutes upon check-in, and we'll get it added.