Mine Trap
Updated Set Design with New Puzzles!
You and your team of miners were hard at work deep underground in one of the most dangerous jobs in the world.  Then your greatest fear was realized – part of the Black Iron coal mine collapsed trapping you and your team underground and in the dark.  The clock has now started.  You know that oxygen is limited, and it's only a matter of time until you suffocate.  You must break through the fallen rock and wooden support beams, navigate the chambers of the mine and escape into the mine shaft elevator that will take you to safety.  But your path is wrought with peril and dangers.  It will take team work, collaboration, and speed to survive, but if you can escape, you'll be honored as heroes by the adoring crowds!
Mine Trap features a stunning entrance and is filled with some of the best props, puzzles, and set design we have.  It has incredible, dynamic game play that's a fan favorite, though this game is best for those who have played an escape room before.  It gives you the eerie feel of a collapsed mine, but the expansive rooms and tall ceilings leave you without a claustrophobic feeling.  Mine Trap will challenge you on multiple dimensions and give you an hour-long experience like never before.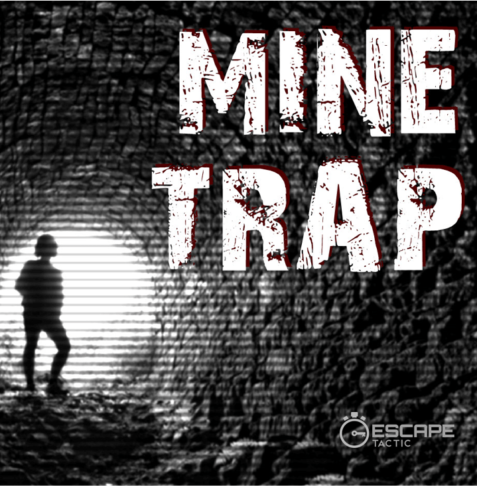 My friends and I went here for some fun on a bachelor party. The host of the room was so enthusiastic about us visiting and she was constantly pouring on the jokes during walking us through the rules. All of us commented how her positive energy really made the experience enjoyable from the beginning. The escape room itself was professionally done! The details and decorations were amazing, the clues were challenging at times, but we were able to work through the room without any hints. We had such a good time in the room that we would have done a second if our schedule would've permitted it. I highly recommend this place! We did the amazon room for reference.

Bobby Herring


7/10/2019

The room was well themed and was well done, but it was a little tough for us. The customer service blew me away, though! We had a concern with the room and the staff were kind enough to accommodate us. At the end of the game, I lost my wedding ring in the game room! The staff were so nice to give us a little extra time and helped look with us until we found it. Best service I've ever had anywhere!

Elizabeth Hueber


10/13/2019

They are so helpful they will give you as much hints as you need and there place is SO well kept and clean. All the employees are so nice and welcoming. In the waiting area there is practice puzzles and there is beverages and places to keep your things safe. They give a very good explanation on how things work and about the escape room your doing.This is so far the best escape room place I have been to in my life.

Erin Kirkpatrick


10/28/2019

Every business in the area that designs escape rooms has their own style and puzzle solutions so be sure to approach the rooms at Escape Tactic with an open mind. If you've finished rooms at other locations in town, just remember that their strategies for revealing clues could be very different than those the designers use here. That said, our group had a great time in both rooms we've played here and will definitely be back.

Audrey Cuison


10/08/2018

We had a fantastic time doing the Amazon room as a family together. I've never been to an escape room that was so spacious and with so many connected puzzles/pieces! The staff all seemed great, and Brooke was very helpful anytime we needed a hint. Our kids are already asking when we can go back and do another one!

Brittany Watson


5/16/2019

We did the escape room that was Egyptian themed. It was so much fun. We went as a group from work and with minimal clothes were able to figure it out. It was also really neat to see how interactive they made the room. They use a lot of Technology!

MR MR


9/06/2018

Great time! With a great staff. They explained everything real well so we could get into our respected rooms soon after we arrived. Hints are allowed if a room all agrees to ask for one. Great for all ages, we had a large adult party and had a blast! Plenty of breweries nearby to enjoy a beverage after with your fellow escape artists.

Ben Hardy


5/24/2019

Had an amazing time and was astounded by the secret rooms and complex puzzles that was in king tuts curse. Our game master, Jackson, was great and super helpful. This is definitely worth it and more affordable than other escape rooms. I can't wait to come back and try another one.

Tara Trotter


9/02/2018

We love escape rooms and were in town visiting my cousins. We decided to go out and try some around the area. We had a blast with the escape rooms, yes we did two! We started with SEAL and enjoyed it so much we came back to do the MINER room the next day. The facility is amazing. We all plan to continue to go back to complete the rest of the rooms.

Alyson Macdonald


5/14/2019

Good location. Good prop quality. I've been to several escape rooms where a lock, puzzle or door did not work correctly. Everything here worked as it was supposed to. Our monitor was excellent. She was patient with our group and did a good job of speeding up the introduction because we had a couple stragglers. She also did a good job of feeling our how/when to give hints because our group was not always on the same page. An all around great experience. Just make sure you go with a game plan. We ended up in a fun, good quality room, but it was tough.

jacob


9/09/2018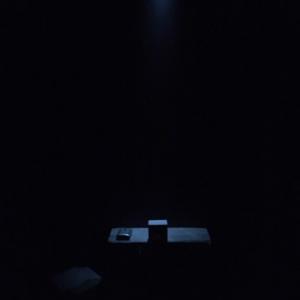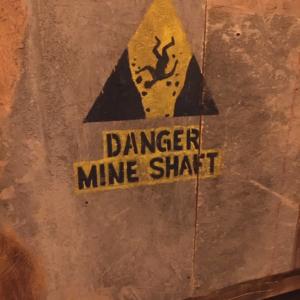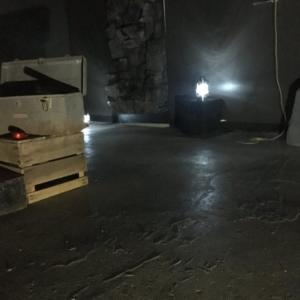 PLAY THIS ROOM IF…
You can think outside the box and see beyond what looks to be obvious
The allure of a West Virginia mine has always intrigued you
You want a good challenge
OUR TIPS
Don't wear high heels.
Be ready to work as a team
Don't worry about the dark.  You'll find all the light you need!
THE BEST PART
There are some hands-on puzzles that are really fun and the mix of puzzle types provides just the right mix of challenging and entertaining.
Difficulty Rating:
4.2 out of 5.0
Best Time:
40:03 (3 hints)
Price:
$26 (plus tax) per person