King Tut's Curse
Best for Newer Players but still a Challenge!
Legend has it that the Egyptian god Aten put a curse on the young King Tut after he made all Eyptian's worship the god Amun. This curse can only be broken by reuniting King Tut's crook and flail – relics of Amun. Nearly 100 years after Howard Carter founded King Tut's tomb in 1922 there is still no sign of Tut's crook. It is known that in his tomb there is only the flail, but the whereabouts of the crook are unknown and must be paired with it in order to break Aten's spell.
You and your team of archeologists have been sent to find Tut's Crook and break Aten's spell, but legend says that whomever spends more than one hour in Tut's tomb will also bear the burden of Aten's curse. You'll have 60 minutes to break the spell or be cursed forever!
This is what we mean by a truly "immersive" experience.  From the moment you walk in you'll feel like you're in an ancient Egyptian tomb with Egyptian relics, symbols of the gods, stone walls, hieroglyphics, secret passageways, and a life size King Tut sarcophagus.  King Tut's Curse has it all – making this truly one of our favorites!
King Tut's Curse is ideal for players new to escape rooms, but we've already toughened it up so veteran players will enjoy it too!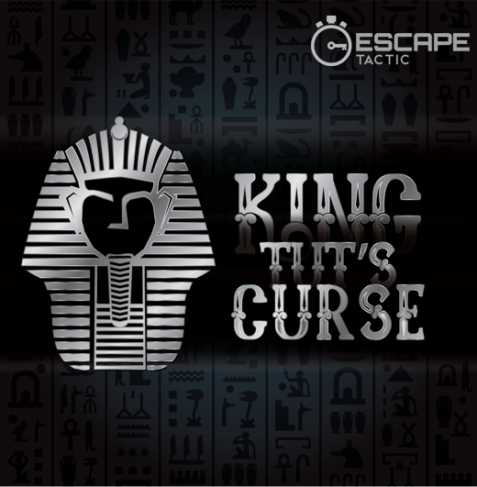 First time to an escape room and I have to say that it was an absolute awesome experience. The facility is clean and has an great atmosphere. My team successfully completed the mine trap room, I love the back story that came along with the room, I felt like a little kid again on a real live treasure hunt!!!! Tyler at the front desk was a lot of fun he even took time out of his day after to show us around the facility he was a true pleasure. We left planning to go back, if only we could agree on which room to try next!!!

Cheyenne Williams


7/12/2018

My fiance and I did King Tut's tomb. This was our first experience ever with an escape room. Thanks to Megan(staff member), the other staff and people we played with, our experience was amazing. It was something different and fun. The location was a plus because the night continued after we did the room. There were many places to chose from to socialize and drink. I would recommend this place to anyone. We will be returning to experience the other rooms!

Kelly Conway


12/31/2018

Brought an old friend for a new experience! We were going to go bowling, but this turned out to be way better. Our Queen Bree helped us through the Mines. I will definitely be coming back, great atmosphere and staff! Worth every penny. Thanks guys!

Michie


5/31/2019

The room was well themed and was well done, but it was a little tough for us. The customer service blew me away, though! We had a concern with the room and the staff were kind enough to accommodate us. At the end of the game, I lost my wedding ring in the game room! The staff were so nice to give us a little extra time and helped look with us until we found it. Best service I've ever had anywhere!

Elizabeth Hueber


10/13/2019

We just finished a company team building event with around 60 people with tremendous success. The feedback from the team was awesome, everyone had fun. The rooms are amazingly designed, the stories are great and the puzzles are so much fun. Combine that with an amazing staff and no wonder the team enjoyed it so much. Second time for me, went with a small group (6) the first time and had a blast too. So, if you want a great time, in a great location, you have to give these folks a try. You will not regret it!

Sam Shanks


10/30/2018

We did the Amazon Survival room and found it to be very challenging, fun and complex. It was very well designed and kept you engaged. We have done many escape rooms and this one was superior. Very nice and supportive staff. Highly recommend!

Shila Fisher


10/29/2018

Every business in the area that designs escape rooms has their own style and puzzle solutions so be sure to approach the rooms at Escape Tactic with an open mind. If you've finished rooms at other locations in town, just remember that their strategies for revealing clues could be very different than those the designers use here. That said, our group had a great time in both rooms we've played here and will definitely be back.

Audrey Cuison


10/08/2018

The most fun I've had was here! We came with my parents and we all just had so much fun. We did King tuc. If you haven't done an escape room you must try one! It'll be the most fun you've ever had. We will be back to try another room soon.

Marissa McMasters


11/06/2018

We love escape rooms and were in town visiting my cousins. We decided to go out and try some around the area. We had a blast with the escape rooms, yes we did two! We started with SEAL and enjoyed it so much we came back to do the MINER room the next day. The facility is amazing. We all plan to continue to go back to complete the rest of the rooms.

Alyson Macdonald


5/14/2019

My friends and I went here for some fun on a bachelor party. The host of the room was so enthusiastic about us visiting and she was constantly pouring on the jokes during walking us through the rules. All of us commented how her positive energy really made the experience enjoyable from the beginning. The escape room itself was professionally done! The details and decorations were amazing, the clues were challenging at times, but we were able to work through the room without any hints. We had such a good time in the room that we would have done a second if our schedule would've permitted it. I highly recommend this place! We did the amazon room for reference.

Bobby Herring


7/10/2019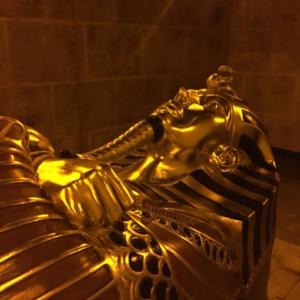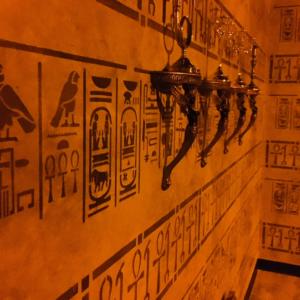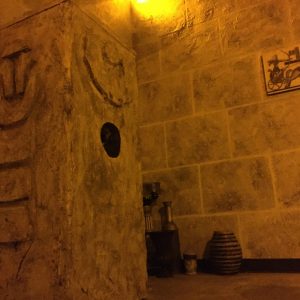 PLAY THIS ROOM IF…
You want a more linear game
You want a game designed for newer players
Ancient Egypt has always intrigued you
OUR TIPS
Don't wear high heels
Be ready for the magic of Egyptian gods
THE BEST PART
Players love the immersive design of truly feeling like you're in an Egyptian tomb.  And a life sized replica of Tut's sarcophagus is part of the game!
Difficulty Rating:
3.2 out of 5.0
Best Time:
35:41 (5 hints)
Price:
$26 (plus tax) per person