King Tut's Curse
Best for Newer Players but still a Challenge!
Legend has it that the Egyptian god Aten put a curse on the young King Tut after he made all Eyptian's worship the god Amun. This curse can only be broken by reuniting King Tut's crook and flail – relics of Amun. Nearly 100 years after Howard Carter founded King Tut's tomb in 1922 there is still no sign of Tut's crook. It is known that in his tomb there is only the flail, but the whereabouts of the crook are unknown and must be paired with it in order to break Aten's spell.
You and your team of archeologists have been sent to find Tut's Crook and break Aten's spell, but legend says that whomever spends more than one hour in Tut's tomb will also bear the burden of Aten's curse. You'll have 60 minutes to break the spell or be cursed forever!
This is what we mean by a truly "immersive" experience.  From the moment you walk in you'll feel like you're in an ancient Egyptian tomb with Egyptian relics, symbols of the gods, stone walls, hieroglyphics, secret passageways, and a life size King Tut sarcophagus.  King Tut's Curse has it all – making this truly one of our favorites!
King Tut's Curse is ideal for players new to escape rooms, but we've already toughened it up so veteran players will enjoy it too!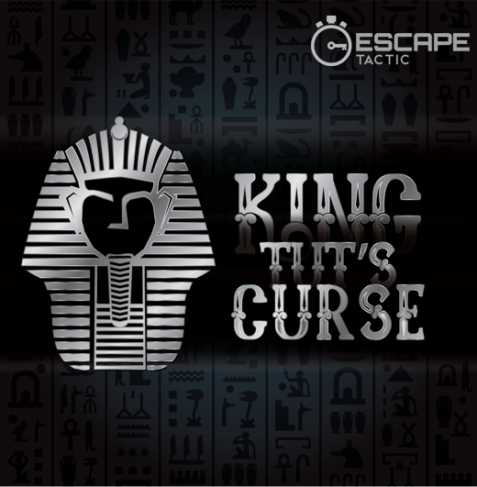 Had an amazing time and was astounded by the secret rooms and complex puzzles that was in king tuts curse. Our game master, Jackson, was great and super helpful. This is definitely worth it and more affordable than other escape rooms. I can't wait to come back and try another one.

Tara Trotter


September 2, 2018

This establishment is well equipped with many theatrical and mesmerizing affects. The staff is also super nice. If you want sarcasm, stories, and a good laugh request Clay Bryant as your game master. He made our experience unforgettable the first time. Every time since my group has requested him if he was available.

Gerlea Patton


June 10, 2019

This place was so dope!! In a great neighborhood too. There were only two of us and we did the Amazon Survival room. We definitely didn't get out in time, esp since we're new to this whole escape room thing and are objectively pretty bad at it but we appreciated the ambiance and thought everything was really well put together. It wasn't super linear which made things a little trickier but that's not a bad thing at all- just created more of a challenge. But the thing that elevates this place and puts it a notch above was the customer service. The employees at Escape Tactic were exceptional- from the moment we walked in they were talking to us, helping us with the intro puzzles in the waiting room, giving us more information about the place, etc. Honestly you could tell that they were excited about the place which made the experience so much better. They even gave us a sneak peek into their new room (an airplane themed one) which looks absolutely amazing and we will definitely be back to try. Shoutout in particular to Tyler who assisted us at the end- seriously a gem of a human All in all, we're so glad we gave this place a shot and it'll definitely be the first place we go to next time we're craving an escape room!!

Kimberly Sarro


August 9, 2018

The room was well themed and was well done, but it was a little tough for us. The customer service blew me away, though! We had a concern with the room and the staff were kind enough to accommodate us. At the end of the game, I lost my wedding ring in the game room! The staff were so nice to give us a little extra time and helped look with us until we found it. Best service I've ever had anywhere!

Elizabeth Hueber


October 13, 2019

Went here last year when my parents came to visit, and we still talk about it to this day. They do an amazing job here. The puzzles are challenging and exciting. This was our first escape room, but we figured out some tactics for our next visit. The staff were super friendly and helpful, and we will be back!

Dustin D


May 31, 2020

Every business in the area that designs escape rooms has their own style and puzzle solutions so be sure to approach the rooms at Escape Tactic with an open mind. If you've finished rooms at other locations in town, just remember that their strategies for revealing clues could be very different than those the designers use here. That said, our group had a great time in both rooms we've played here and will definitely be back.

Audrey Cuison


October 8, 2018

Had a work team bonding event and our group was in the Amazon room. The room itself was so well done providing you with a great experience. The puzzles were also very creative and had our group working together as a team to get through the room. Would love to come back with friends as well and try another room.

Sheena Patel


July 31, 2018

We had a fantastic time doing the Amazon room as a family together. I've never been to an escape room that was so spacious and with so many connected puzzles/pieces! The staff all seemed great, and Brooke was very helpful anytime we needed a hint. Our kids are already asking when we can go back and do another one!

Brittany Watson


May 16, 2019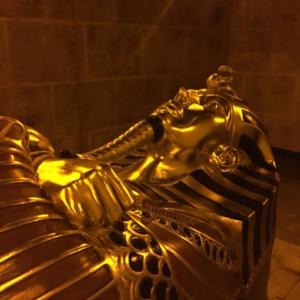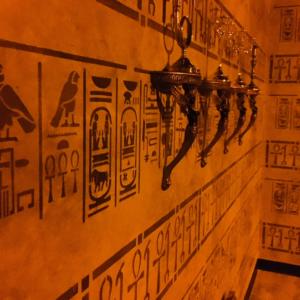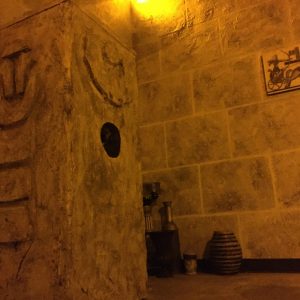 PLAY THIS ROOM IF…
You want a more linear game
You want a game designed for newer players
Ancient Egypt has always intrigued you
OUR TIPS
Don't wear high heels
Be ready for the magic of Egyptian gods
THE BEST PART
Players love the immersive design of truly feeling like you're in an Egyptian tomb.  And a life sized replica of Tut's sarcophagus is part of the game!
Difficulty Rating:
3.2 out of 5.0
Best Time:
35:41 (5 hints)
Price:
$26 (plus tax) per person