King Tut's Curse
Best for Newer Players but still a Challenge!
Legend has it that the Egyptian god Aten put a curse on the young King Tut after he made all Eyptian's worship the god Amun. This curse can only be broken by reuniting King Tut's crook and flail – relics of Amun. Nearly 100 years after Howard Carter founded King Tut's tomb in 1922 there is still no sign of Tut's crook. It is known that in his tomb there is only the flail, but the whereabouts of the crook are unknown and must be paired with it in order to break Aten's spell.
You and your team of archeologists have been sent to find Tut's Crook and break Aten's spell, but legend says that whomever spends more than one hour in Tut's tomb will also bear the burden of Aten's curse. You'll have 60 minutes to break the spell or be cursed forever!
This is what we mean by a truly "immersive" experience. From the moment you walk in you'll feel like you're in an ancient Egyptian tomb with Egyptian relics, symbols of the gods, stone walls, hieroglyphics, secret passageways, and a life size King Tut sarcophagus. King Tut's Curse has it all – making this truly one of our favorites!
King Tut's Curse is ideal for players new to escape rooms, but we've already toughened it up so veteran players will enjoy it too!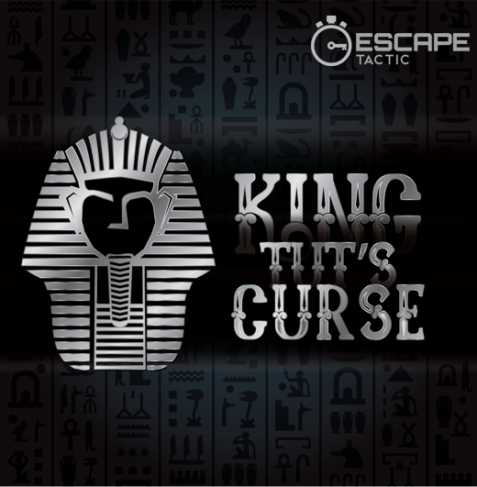 Went here last year when my parents came to visit, and we still talk about it to this day. They do an amazing job here. The puzzles are challenging and exciting. This was our first escape room, but we figured out some tactics for our next visit. The staff were super friendly and helpful, and we will be back!

Dustin D


May 31, 2020

It was a great setting , people are nice and nice challenging puzzles did the SEAL team and it was very fun BUT I think honestly spare time got y'all beat on one thing and that is instead of going into a room with a bunch of strangers we can go in with just people we know , but it has to be at least 2 or more people to go in spare time escape rooms. which is more comfortable and you can focus more on what you're doing instead of the extra strangers in the room and not knowing what to do per say . Kinda takes the fun out of it with doing it just with your friends and family . Spending damn near 60 dollars could at least let people go in with just people they know especially if it makes the customer comfortable.

Signora Moore


March 8, 2020

This was actually a lot of fun. The puzzles were difficult, but not frustrating, and was a lot of fun to figure out and piece together. The four crew members we talked to were super nice, and the main one who helped us along was awesome....and extremely patient. cause we are dumb. Thank you Mr. Clay!! We had a blast!

Zeneeba Pyra


February 11, 2020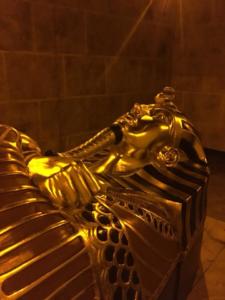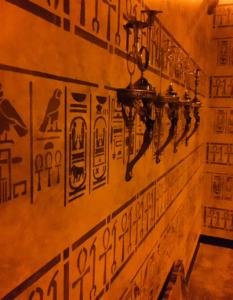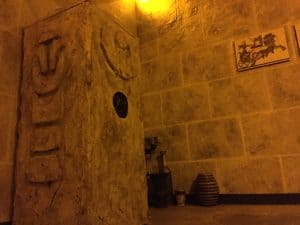 PLAY THIS ROOM IF…
You want a more linear game
You want a game designed for newer players
Ancient Egypt has always intrigued you


OUR TIPS
Don't wear high heels
Be ready for the magic of Egyptian gods


THE BEST PART
Players love the immersive design of truly feeling like you're in an Egyptian tomb. And a life sized replica of Tut's sarcophagus is part of the game!
Total Players:
27,644


Escape %:
68%


Difficulty Rating:
3.2 out of 5.0


Best Time:
35:41 (5 hints)


Price:
$26 (plus tax) per person


Players per Game:
2 to 10