Flight 282
Looks like a Real Plane!
Not long after you board a short evening flight from Charlotte to Washington, DC, things begin to go awry. Soon you learn that the plane has been hijacked by the pilot, and you need to reach the cockpit before the bomb he activated goes off! But you're back in the Main Cabin and must avoid the traps he's set to protect his plan by solving various clues, riddles, and puzzles.  You'll have to navigate your way through the plane, gain crucial access codes and take back control before it is too late!
Flight 282 blends obvious clues with very subtle ones and balances riddles with logic problems.  It's perhaps our most balanced game with something for everyone.  And while other escape rooms around the country have tried to use an airplane theme for their rooms, no one has built a room quite like this with real airplane seats, beverage carts, overhead bins, and replica parts from a Boeing 737 cockpit.
This is as real as it gets – particularly if you don't defuse the bomb in time!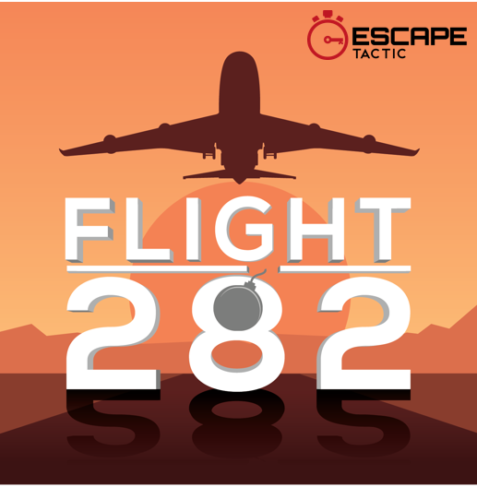 This establishment is well equipped with many theatrical and mesmerizing affects. The staff is also super nice. If you want sarcasm, stories, and a good laugh request Clay Bryant as your game master. He made our experience unforgettable the first time. Every time since my group has requested him if he was available.

Gerlea Patton


June 10, 2019

We tried the King Tut's Curse room and had an awesome time. The staff was helpful and concise. The atmosphere was relaxed and fun. It ended up just being our party of 3, so our staff member (Calvin) did an excellent job getting us through the room while still letting us struggle. We thought the multi-room aspect was very intriguing especially since not every escape room we've been to had that. We will definitely be going back to Escape Tactic for another great experience!

Caroline David


July 8, 2019

The room was well themed and was well done, but it was a little tough for us. The customer service blew me away, though! We had a concern with the room and the staff were kind enough to accommodate us. At the end of the game, I lost my wedding ring in the game room! The staff were so nice to give us a little extra time and helped look with us until we found it. Best service I've ever had anywhere!

Elizabeth Hueber


October 13, 2019

This was my first time trying an escape room and I had a great time. The room was difficult and we weren't able to escape, but now that we know how it "works" I am excited to go back and try another room. Alex was such an awesome game master - have us great clues to help us along and made the experience so much fun!

Dawn Holland


May 5, 2019

We just finished a company team building event with around 60 people with tremendous success. The feedback from the team was awesome, everyone had fun. The rooms are amazingly designed, the stories are great and the puzzles are so much fun. Combine that with an amazing staff and no wonder the team enjoyed it so much. Second time for me, went with a small group (6) the first time and had a blast too. So, if you want a great time, in a great location, you have to give these folks a try. You will not regret it!

Sam Shanks


October 30, 2018

Every business in the area that designs escape rooms has their own style and puzzle solutions so be sure to approach the rooms at Escape Tactic with an open mind. If you've finished rooms at other locations in town, just remember that their strategies for revealing clues could be very different than those the designers use here. That said, our group had a great time in both rooms we've played here and will definitely be back.

Audrey Cuison


October 8, 2018

We love escape rooms and were in town visiting my cousins. We decided to go out and try some around the area. We had a blast with the escape rooms, yes we did two! We started with SEAL and enjoyed it so much we came back to do the MINER room the next day. The facility is amazing. We all plan to continue to go back to complete the rest of the rooms.

Alyson Macdonald


May 14, 2019

We had a great time there! We were in Amazon Survival. Loved that it was multiple rooms and had a variety of different puzzles that challenged us, but weren't too crazy that it was impossible. I was with a group of 6. Some had been to an escape room, and some not. It was just right! Definitely worthwhile. I want to go back and try some of the other rooms!

Kathryn C


January 28, 2020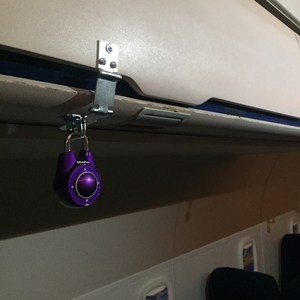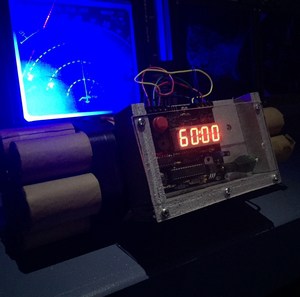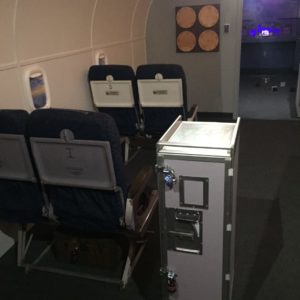 PLAY THIS ROOM IF…
You want a diverse mix of puzzle types
Using real plane parts as part of the game sounds like fun
You're ready for a fun, challenging game
OUR TIPS
Come ready for lots of puzzles in this game
Try Flight 282 if you're looking for something dual-path puzzles for larger groups
THE BEST PART
We used parts of real airplanes in this game!  And the interaction with multiple senses is fun.
Difficulty Rating:
4.4 out of 5.0
Best Time:
49:24 (0 hints)
Price:
$26 (plus tax) per person
Number of Players:
2 to 10