Flight 282
Looks like a Real Plane!
Not long after you board a short evening flight from Charlotte to Washington, DC, things begin to go awry. Soon you learn that the plane has been hijacked by the pilot, and you need to reach the cockpit before the bomb he activated goes off! But you're back in the Main Cabin and must avoid the traps he's set to protect his plan by solving various clues, riddles, and puzzles. You'll have to navigate your way through the plane, gain crucial access codes and take back control before it is too late!
Flight 282 blends obvious clues with very subtle ones and balances riddles with logic problems. It's perhaps our most balanced game with something for everyone. And while other escape rooms around the country have tried to use an airplane theme for their rooms, no one has built a room quite like this with real airplane seats, beverage carts, overhead bins, and replica parts from a Boeing 737 cockpit.
This is as real as it gets – particularly if you don't defuse the bomb in time!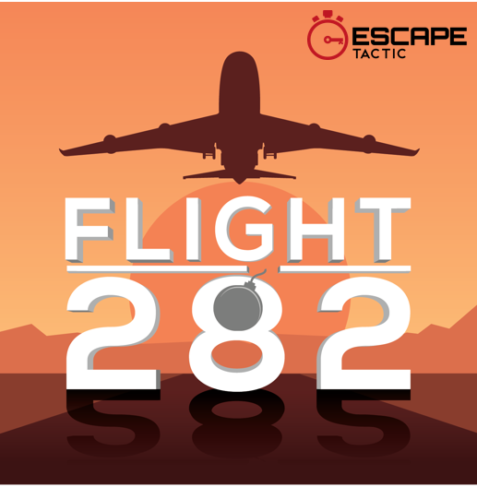 Went here last year when my parents came to visit, and we still talk about it to this day. They do an amazing job here. The puzzles are challenging and exciting. This was our first escape room, but we figured out some tactics for our next visit. The staff were super friendly and helpful, and we will be back!

Dustin D


May 31, 2020

It was a great setting , people are nice and nice challenging puzzles did the SEAL team and it was very fun BUT I think honestly spare time got y'all beat on one thing and that is instead of going into a room with a bunch of strangers we can go in with just people we know , but it has to be at least 2 or more people to go in spare time escape rooms. which is more comfortable and you can focus more on what you're doing instead of the extra strangers in the room and not knowing what to do per say . Kinda takes the fun out of it with doing it just with your friends and family . Spending damn near 60 dollars could at least let people go in with just people they know especially if it makes the customer comfortable.

Signora Moore


March 8, 2020

This was actually a lot of fun. The puzzles were difficult, but not frustrating, and was a lot of fun to figure out and piece together. The four crew members we talked to were super nice, and the main one who helped us along was awesome....and extremely patient. cause we are dumb. Thank you Mr. Clay!! We had a blast!

Zeneeba Pyra


February 11, 2020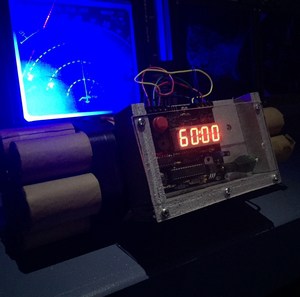 PLAY THIS ROOM IF…
You want a diverse mix of puzzle types
Using real plane parts as part of the game sounds like fun
You're ready for a fun, challenging game


OUR TIPS
Come ready for lots of puzzles in this game
Try Flight 282 if you're looking for something dual-path puzzles for larger groups


THE BEST PART
We used parts of real airplanes in this game! And the interaction with multiple senses is fun.
Total Players:
24,788


Escape %:
60%


Difficulty Rating:
4.4 out of 5.0


Best Time:
49:24 (0 hints)


Price:
$26 (plus tax) per person


Players per Game:
2 to 10