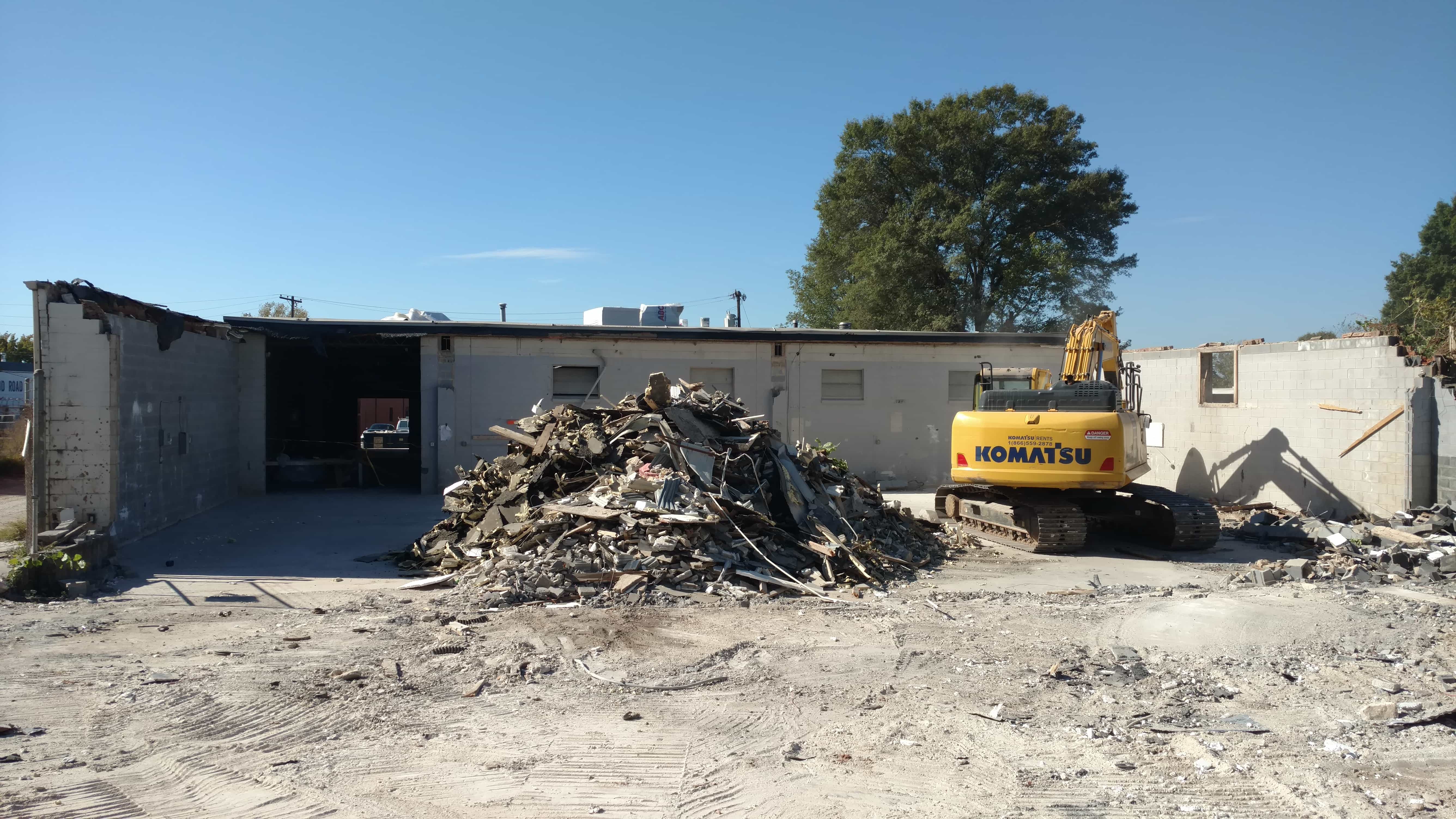 Building an Escape Room
We're now 3 weeks into construction on our building and quickly pushing towards our Grand Opening.  Everything is on track, and we're looking at a Dec/Jan opening right now.  Of course, as we've learned throughout this process, that can all change!
If you've read our blog posts or followed us on Facebook, you know this hasn't exactly been the fastest launch in escape room history.  In fact, since the time we decided to open Escape Tactic no less than 8 other escape rooms have opened in the area.  It just shows that escape rooms can be opened quickly, but that isn't always the right approach.
And our launch was complicated by the fact that we ended up buying our own building, greatly complicating the construction and upfit process.  But ultimately it was the best way to create the ideal experience for our guests.  When we do finally open, we'll have more space than anywhere else in town and be just steps from some of the best breweries in town.  Ultimately, we think the combination of the two will help us bring the best experiences to our guests.
We're making a list of all the things we've learned through this crazy process.  I'll share that once we're actually done.  For now, I thought I'd share 3 things we've learned so far about building an escape room.
You Need Help – call it pure ignorance, but when we started we had no idea how many people we'd have to get involved. These are just some of the people who have helped us make Escape Tactic a reality – architects, engineers, interior designers, general contractors, plumbers, electricians, drywall expert, demo team, concrete subs, asphalt team, grading sub, carpenters, painters, faux painters, wiring experts, designers, coders and so many more I'm sure I'm forgetting.  If you think start a small business means doing it on your own, you're dead wrong!
Things Will Go Wrong – A roofer will break a window. The plumber will install the wrong pipe.  The surveyor will misread the plans.  Government officials will change their minds.  It's all part of it.  Nothing in life goes according to plan, and construction is even more volatile.  If you're expecting perfection, you're in for a long, uncomfortable ride
Find the Silver Linings – We've had more setbacks than we care to count. At the time, we thought each one might derail our plans – and maybe it should have.  But we were always lucky enough to find the silver lining.
We lost out on our first location and were delayed a year.  Instead we found a substantially better one and were able to own our home instead of leasing.
Our original set designer quit when he thought what we wanted to do couldn't be done.  We learned how to solve problems differently, and it forced us to own our destiny rather than relying on others.
A bank walked us to the door then pulled financing late in the game.  We found a better banking partner and ended up with better terms.
Our opening was delayed, and it allowed us to supercharge our games and include new props never before seen in escape rooms.
It hasn't been an easy road, and we're just fine with that!  When we're finally able to open Escape Tactic to our guests, the games, the experience, and we will be better for it.
We've still got a lot of work to do to get ready for everyone, but we're…..almost…..there!