Amazon Survival
Our Most Popular Game!
You and your teammates have been captured by the Shuar, a tribe of head hunting natives living deep in the Amazon rainforest. You're trapped in a make-shift prison and you've all been infected by the Shuar with the poison from the poison dart frog. If you don't find the antidote that comes from the Kapok tree within 60 minutes, you will die an agonizing death, and your head will become a trophy to the Shuar leader.
Getting out of your prison may be the easy part. Once out you must navigate the dangers of the jungle, avoid the Shuar hunters who have been sent to recapture you, and then you must find the elixir from the Kapok tree in time to reverse the deadly effects of the poison.
Amazon Survival is like no other escape room you've ever played before.  It's an intensively themed jungle room with incredible design, realistic props, and over-the-top puzzles that include physical skill and creative problem solving.  The room includes a whopping 60 gallons of water as part of the game!  And that may not even be the most exciting part!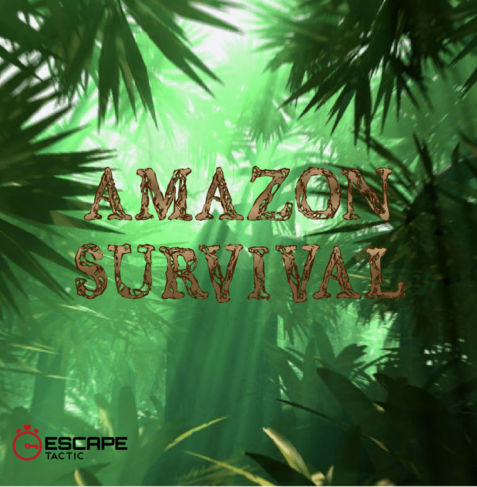 Had a work team bonding event and our group was in the Amazon room. The room itself was so well done providing you with a great experience. The puzzles were also very creative and had our group working together as a team to get through the room. Would love to come back with friends as well and try another room.

Sheena Patel


July 31, 2018

This was actually a lot of fun. The puzzles were difficult, but not frustrating, and was a lot of fun to figure out and piece together. The four crew members we talked to were super nice, and the main one who helped us along was awesome....and extremely patient. cause we are dumb. Thank you Mr. Clay!! We had a blast!

Zeneeba Pyra


February 11, 2020

We tried the King Tut's Curse room and had an awesome time. The staff was helpful and concise. The atmosphere was relaxed and fun. It ended up just being our party of 3, so our staff member (Calvin) did an excellent job getting us through the room while still letting us struggle. We thought the multi-room aspect was very intriguing especially since not every escape room we've been to had that. We will definitely be going back to Escape Tactic for another great experience!

Caroline David


July 8, 2019

First time to an escape room and I have to say that it was an absolute awesome experience. The facility is clean and has an great atmosphere. My team successfully completed the mine trap room, I love the back story that came along with the room, I felt like a little kid again on a real live treasure hunt!!!! Tyler at the front desk was a lot of fun he even took time out of his day after to show us around the facility he was a true pleasure. We left planning to go back, if only we could agree on which room to try next!!!

Cheyenne Williams


July 12, 2018

We had a fantastic time doing the Amazon room as a family together. I've never been to an escape room that was so spacious and with so many connected puzzles/pieces! The staff all seemed great, and Brooke was very helpful anytime we needed a hint. Our kids are already asking when we can go back and do another one!

Brittany Watson


May 16, 2019

We love escape rooms and were in town visiting my cousins. We decided to go out and try some around the area. We had a blast with the escape rooms, yes we did two! We started with SEAL and enjoyed it so much we came back to do the MINER room the next day. The facility is amazing. We all plan to continue to go back to complete the rest of the rooms.

Alyson Macdonald


May 14, 2019

SO much fun! We did the King Tut's Curse room for my birthday and it was awesome! The guide was super helpful and friendly and everything looked really nice and even clean. We all had a really fun time figuring it out as a group and it really makes you appreciate the different ideas and knowledge everyone brings to the table. I will definitely be back!

Lindsey Pennington


July 17, 2018

We took our niece and nephews for their first taste of an escape room experience, ages 9 to 16. What hilarious fun! We played the King Tut room, considered the easiest one, and had so much fun watching the kids work through each clue. Thanks to the patient staff at Escape Tactic for stepping in when needed to keep the kiddies from getting too discouraged. After this I'm sure hubby and I maintain the title of most fun aunt and uncle!

Viyae Nugent


December 26, 2019

This was my first time trying an escape room and I had a great time. The room was difficult and we weren't able to escape, but now that we know how it "works" I am excited to go back and try another room. Alex was such an awesome game master - have us great clues to help us along and made the experience so much fun!

Dawn Holland


May 5, 2019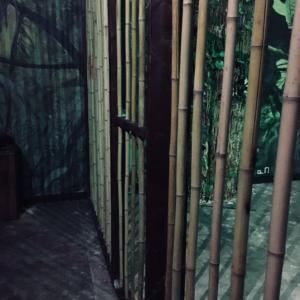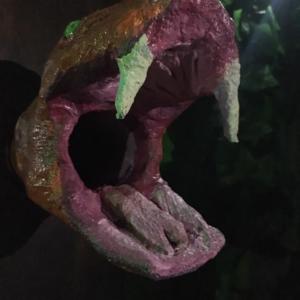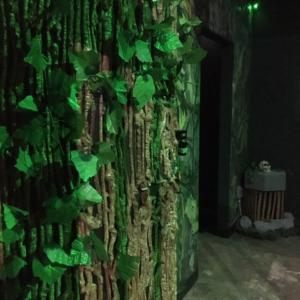 PLAY THIS ROOM IF…
You want to experience perhaps the most immersive escape room ever built.
You want to feel like you're in the Amazon!
Playing an "outdoor" themed game seems exciting
OUR TIPS
Don't wear high heels
Be ready for clues and puzzles you'd never expect
Watch out for animals!
THE BEST PART
There's a 12′ tall tree, 60 gallons of water, and a 13′ cave all part of the game!
Difficulty Rating:
3.7 out of 5.0
Best Time:
34:34 (0 hints)
Price:
$26 (plus tax) per person