Amazon Survival
Our Most Popular Game!
You and your teammates have been captured by the Shuar, a tribe of head hunting natives living deep in the Amazon rainforest. You're trapped in a make-shift prison and you've all been infected by the Shuar with the poison from the poison dart frog. If you don't find the antidote that comes from the Kapok tree within 60 minutes, you will die an agonizing death, and your head will become a trophy to the Shuar leader.
Getting out of your prison may be the easy part. Once out you must navigate the dangers of the jungle, avoid the Shuar hunters who have been sent to recapture you, and then you must find the elixir from the Kapok tree in time to reverse the deadly effects of the poison.
Amazon Survival is like no other escape room you've ever played before. It's an intensively themed jungle room with incredible design, realistic props, and over-the-top puzzles that include physical skill and creative problem solving. The room includes a whopping 60 gallons of water as part of the game! And that may not even be the most exciting part!

(Note: players in a wheelchair should not play this game)



Went here last year when my parents came to visit, and we still talk about it to this day. They do an amazing job here. The puzzles are challenging and exciting. This was our first escape room, but we figured out some tactics for our next visit. The staff were super friendly and helpful, and we will be back!

Dustin D


May 31, 2020

It was a great setting , people are nice and nice challenging puzzles did the SEAL team and it was very fun BUT I think honestly spare time got y'all beat on one thing and that is instead of going into a room with a bunch of strangers we can go in with just people we know , but it has to be at least 2 or more people to go in spare time escape rooms. which is more comfortable and you can focus more on what you're doing instead of the extra strangers in the room and not knowing what to do per say . Kinda takes the fun out of it with doing it just with your friends and family . Spending damn near 60 dollars could at least let people go in with just people they know especially if it makes the customer comfortable.

Signora Moore


March 8, 2020

This was actually a lot of fun. The puzzles were difficult, but not frustrating, and was a lot of fun to figure out and piece together. The four crew members we talked to were super nice, and the main one who helped us along was awesome....and extremely patient. cause we are dumb. Thank you Mr. Clay!! We had a blast!

Zeneeba Pyra


February 11, 2020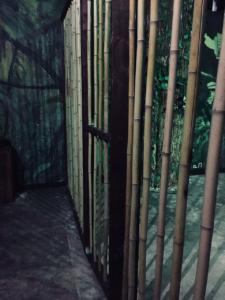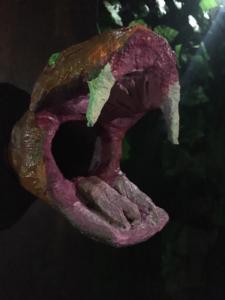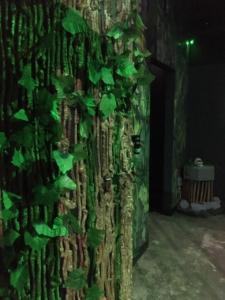 PLAY THIS ROOM IF…
You want to experience perhaps the most immersive escape room ever built.
You want to feel like you're in the Amazon!
Playing an "outdoor" themed game seems exciting


OUR TIPS
Don't wear high heels
Be ready for clues and puzzles you'd never expect
Watch out for animals!


THE BEST PART
There's a 12′ tall tree, 60 gallons of water, and a 13′ cave all part of the game!
Total Players:
31,597


Escape %:
64%


Difficulty Rating:
3.7 out of 5.0


Best Time:
34:34 (0 hints)


Price:
$26 (plus tax) per person


Players per Game:
2 to 10