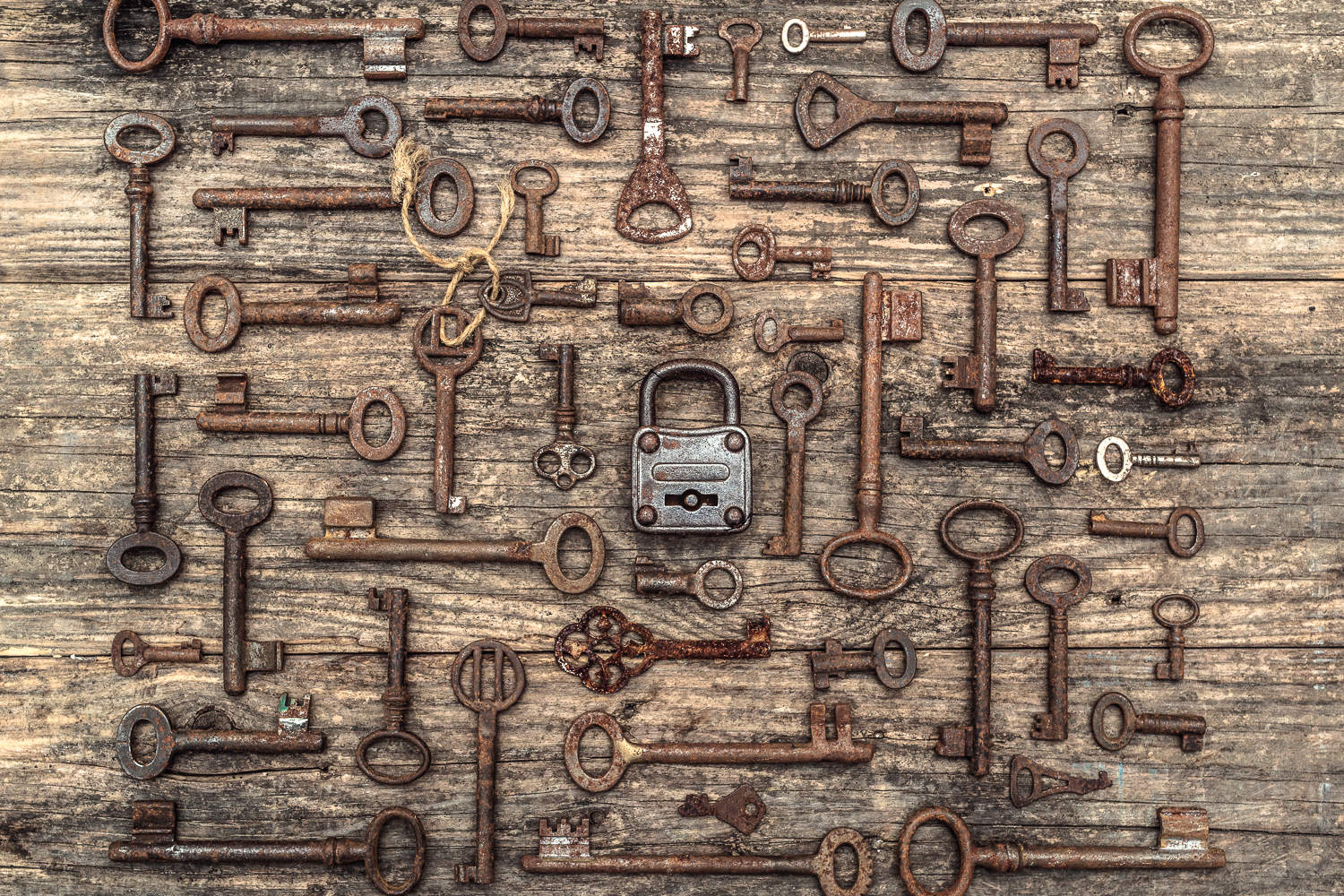 4 Places You Lose Your Keys
Locks and keys are obviously central to any escape room, and as they go, keys can be misplaced.  So in that vein, I thought I'd offer up the top 4 places people lose their keys.  For those of you asking, "how did you survey people" and "where did you get this data."  I didn't.  This isn't anywhere close to scientific.  This is purely observational from my own mistakes those of someone who….ahem….may or may not live with me.
Have you checked your purse? – It would probably be better for me to simply record this message than say it every time.  It's kind of the IT equivalent to "have your tried rebooting your computer?"  It basically fixes everything.  Note: it works particularly well on cell phones too!
The junk drawer – in our house we have a box right by the front door for keys, wallets, phones, etc. But somehow keys end up in the kitchen "junk drawer" more times than not.  How?  I mean, seriously, how?  I'm pretty sure the "Elf on a Shelf" moves them once we go to bed.  That's as good an explanation as any.
In the car – this one is on me. I'll turn off the car, answer a text, collect my things, and leave the keys in the car.  It happens way too often.  I'm clearly a slow learner.  I think it comes from not wanting to put them in my pocket so I have to get them back out when it's time to open the front door.  Whatever the reason, when my keys go missing, I go to the car first.
Front door – this is my personal favorite. I can't tell you how many times I've locked up the house at night before going to bed then the next morning when going to work found my wife's keys in the front door.  I mean the entire key chain – house, car, everything else – just hanging right there in the deadbolt lock.  I just stand their stunned, and remember how much I love her and that the things I do are WAY stupider!
So there you have it.  When we lose our keys, that's where we look.  In escape rooms, keys end up in pockets a lot too.  Keeping them from walking out the day is a challenge.  But we all make mistakes.  So if you're missing your keys, check these four places first.  They seem to be the main culprits for us.