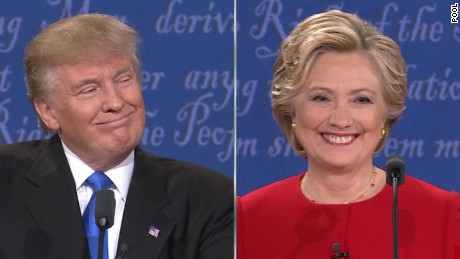 Our Take on the 1st Presidential Debate
Escape Tactic doesn't exist to be a political microphone.  We're not experts in foreign policy, the Constitution, tax implications, email servers, or hair products.  So we're highly unqualified to talk about politics – let alone Presidential politics.  We exist not to change the world in some broad way but to create incredibly engaging experiences for our guests and entertain people with really cool escape rooms!   So you're not going to find us giving commentary on the political state in our country, the candidates, or what we think is right and wrong.  We certainly have those opinions, but this isn't the forum to express those (neither is Facebook for that matter but apparently we're in the silent minority on that one).
We can all disagree on who won the debate, who was more presidential, who has a better "temperament," who is more trustworthy, who is the worst person, etc, etc, etc.  It could go on forever, and it probably would if this whole election season isn't about to graciously end in just under 6 weeks.  Then we can all get on with our lives.  We can go back to arguing about things that really matter – like who should be the next Bachelorette.
But for the moment, can we all just agree on one thing…..that was WILDLY entertaining last night!  It was better than most reality TV shows – particularly and ironically including The Apprentice.  Then reading the onslaught of Tweets from both sides was literally laugh out loud funny.  Though let's be clear, none of them were half as funny as my husband thought they were!  He kept laughing uncontrollably and reading them out loud to me like I cared.  Apparently he needs to cut back on the scotch.
The next Presidential debate is Oct 9th.  I'm not sure what I have going on that night, but I'm going to plan to watch for the sheer entertainment value if nothing else.